Realtor Repellent
Sometimes I just feel sorry for sellers out there. Why? I look at their home listed in the MLS, and it has Realtor repellent written all over it. I suspect they must not know. After all, if they have listed the house they must want to sell it, right?
What exactly is Realtor repellent? I'm glad you asked! I'll give you some examples I saw tonight while browsing the Upper Cumberland MLS for homes to show tomorrow.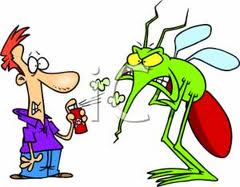 1. Only 1 picture. This absolutely screams that the inside of the house must be so terrible that the listing agent was ashamed to include pictures of it.
2. No description. Really? If the listing agent couldn't find a single positive point to talk about, why do I want to waste my buyer's time coming to look at it?
3. 24 hour notice. I know that life keeps you busy, and 24 hour notice would be great. Here's the thing: My buyers didn't give me 24 hour notice, and that happens a lot. If your listing says 24 hour notice, I'm skipping it since I can't comply with that request. Wouldn't it be better to just say appointment only, so that I'll at least TRY to show it?
4. "No Lockbox, Seller will let you in". No thank you! I want my buyers to have a great experience buying a home. Nothing is more awkward than having the seller home during showings. Unless the buyer specifically tells me that it's OK for the seller to be there, we won't be stopping in.
Any listing agent worth their salt would explain to a seller that the above mentioned things result in Realtors avoiding their home like the plague. Yet, a quick scan of the MLS tells me that some sellers must not know. If you have your home on the market and aren't getting any showings, maybe it's time to look it up in the MLS and see if you have Realtor repellent written all over it.
There are currently no comments listed.