Woooo Baby It's Cold Out There!
Winters in Tennessee tend to be pretty mild, and snowfall of any significance is rare. This week a frigid cold front swept through Tennessee, and we received about 6" of snow. Tuesday night was the coldest night we've had in almost a year, with lows in the teens. It was too cold to venture out for much picture taking, but I did get these three to share with you.
Bluebird fluffed out and trying to stay warm.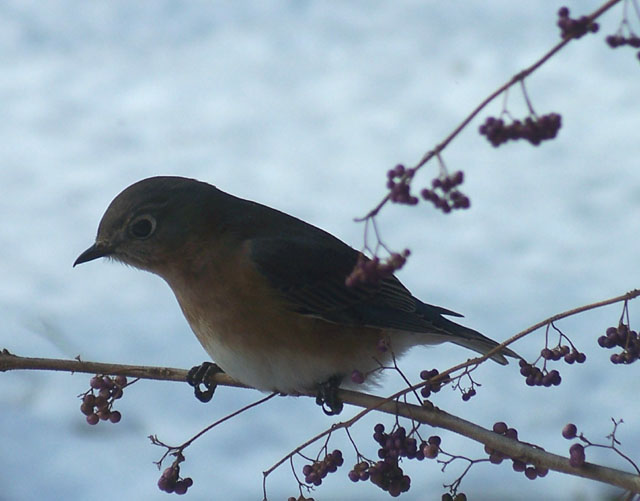 I'm not sure what type of bird this is, but he came for a breakfast of purple beauty berries outside my sun room window.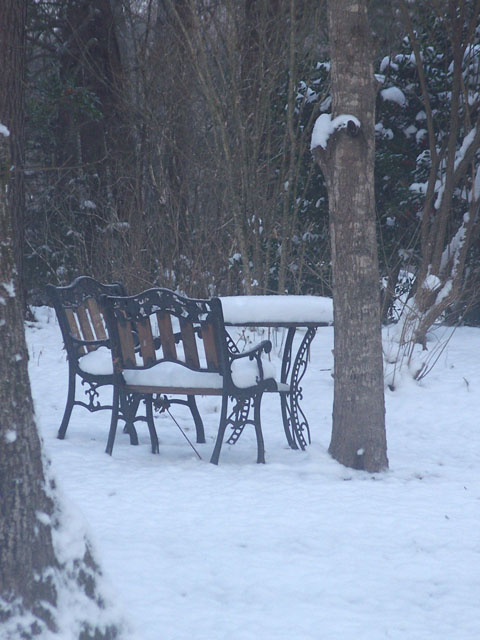 My favorite lunch spot.